The Bible says that the Father is looking for worshipers who will worship Him in Spirit and in truth.  I believe that God is truly raising up men and women who are lovers of His presence in these last days.  These are the people of God who genuinely walk with Him daily.  Without a doubt, one of those worshipers is Andrew Meher, who is currently serving as the worship pastor at The River.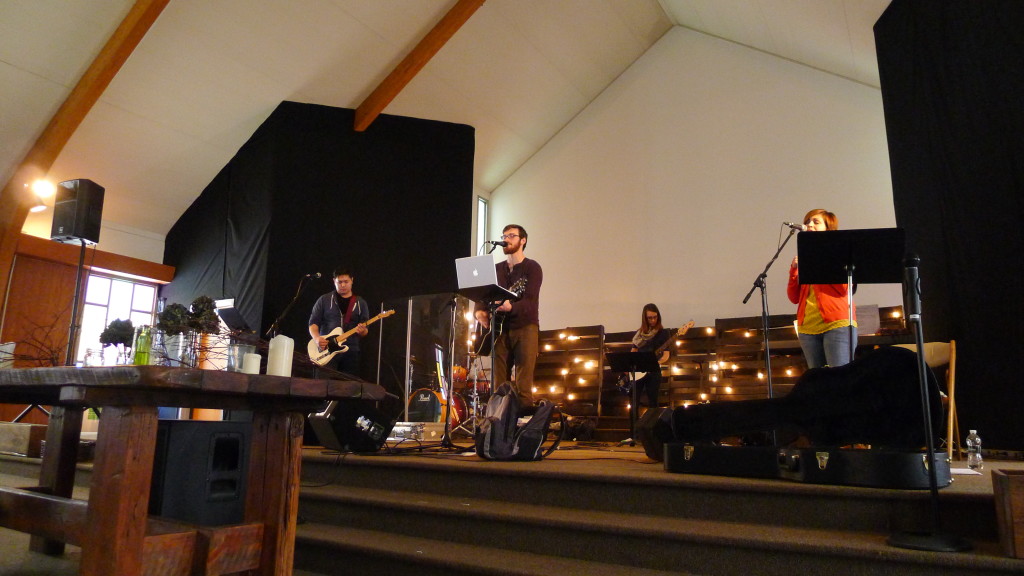 Andrew Meher & The River practicing for the Open Up the Roof release event
This past Sunday I had a chance to sit down and talk with Andrew about worship, revival, and his new album, Open Up the Roof.  It was an awesome time of just hearing his heart for the Lord and the region.  Many times we want to have great songs rather than a great move of God.  Yet we forget that every move of God births new creative expressions of who He is and what He is doing in the here and now.  In a way these songs are markers of where we were and where we are going in the things of God.  Whenever God moves, He births new anthems.  And you definitely get a sense of that when you listen to Andrew's new album.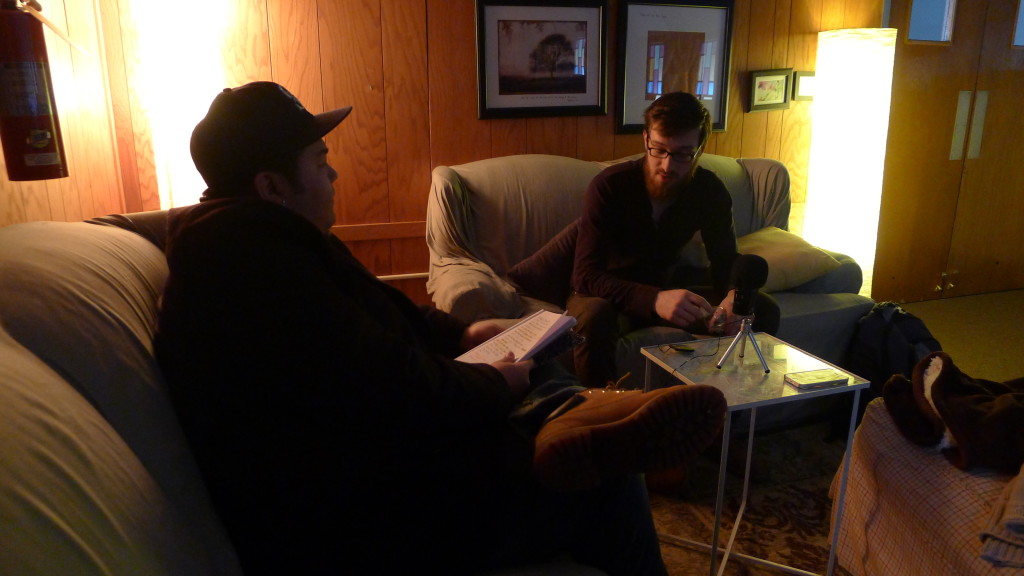 Interviewing Andrew for Pursuit NYC's podcast
Andrew's new album will be coming out this Friday, February 21.  There will be a special album release event and worship night coinciding with the release.  For more information about this event, click the link posted above to be redirected to Andrew's personal website
You can hear more about his album and the rest of our talk on our SoundCloud page.  There you will find all of our podcasts, including the full version of this interview.
Also to celebrate Andrew's new album and our very first podcast, we are having a special giveaway of his CD!  To enter follow Pursuit NYC and Andrew on Twitter and retweet for a chance to win.  Winners will be announced at the end of the month.
Comments
comments