Wow, what a year! 2017 truly was a year of breakthrough for us individually and as a ministry. Definitely one of the most significant times for our young ministry. God really did what only He could do. Glory to God! These past twelve months we saw God open doors, bring increase, and take us deeper in His presence. It's a joy to recap some of the highlights with you of what God has done…
LEADERSHIP TEAM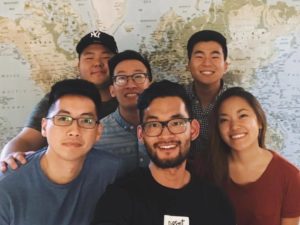 One of the biggest steps forward for us was officially establishing a leadership team. Every person on the team has been a big part of the ministry, but we decided to increase our level of commitment by serving in this capacity. It's been a joy to see the team move and minister together as one. Who said ministry had to be boring or lonely? We really have a special group right here! Our heart so far has been to develop a Kingdom culture and to build covenant as a family. It definitely has shifted the atmosphere of the ministry and the fruit is evident in every time we get together. (Our team from left to right – Jay, Sam, Kevin, Josh, Danny, and Janet.)
PARTNERSHIPS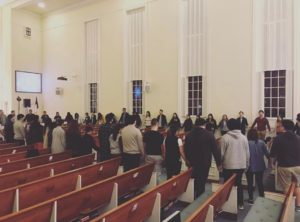 Our heart from the beginning has been to work in tandem with local churches and other ministries in the area. We believe wholeheartedly that revival will only come when ministries shift from competition to collaboration. Too often our focus has been in growing "my" ministry instead of reaching our community. Revival only happens in unity. This year has been no different for us as we have partnered with various ministries and churches throughout the area. We have done Regional Worship Nights with Worship as 1, Selah Sessions with The Re|Present Movement, a revival weekend with AFAM, and a worship event with New Mercy Community Church to just name a few. Also we had the privilege of partnering with leaders from other regions as well. Special thanks to Yannick Nicome, John and Lydia Yoon, and Paul Sohn as well as several others for ministering with us!
EVENTS IN NYC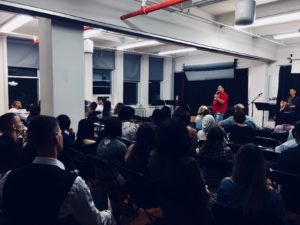 Throughout the last few years we have ministered extensively throughout the Tri-state area and within the five boroughs of NYC, but never in the heart of it until this past summer. Not only did we do one event in the city, but two! Like mentioned before through partnerships with Kingdom friends and family, we did our first event in Times Square! It was a powerful night with the Global Prayer Room & Revival Center of NYC. Then shortly after we had the privilege of ministering in Midtown Manhattan again with GCSSM NYC. Each time we've been in the city, God's presence was so tangible. It was an amazing opportunity to see God start fulfilling His promises to us for things to come… We believe more is to come in the upcoming year!
MIRACLES
One of the biggest areas that we have been contending for as a ministry is to see miracles in our midst. We believe healing is for today and that God is the Healer! Jesus said that when we believe and follow Him that signs and wonders will follow us (Mark 16:20). That is exactly what has been happening! There's been a supernatural increase of healing every single time we gather. We've seen people get healed of neck injuries, hearing problems, pain from previous car accidents, arthritis, and more. Here is a recent testimony of God's healing touch from our last event of 2017…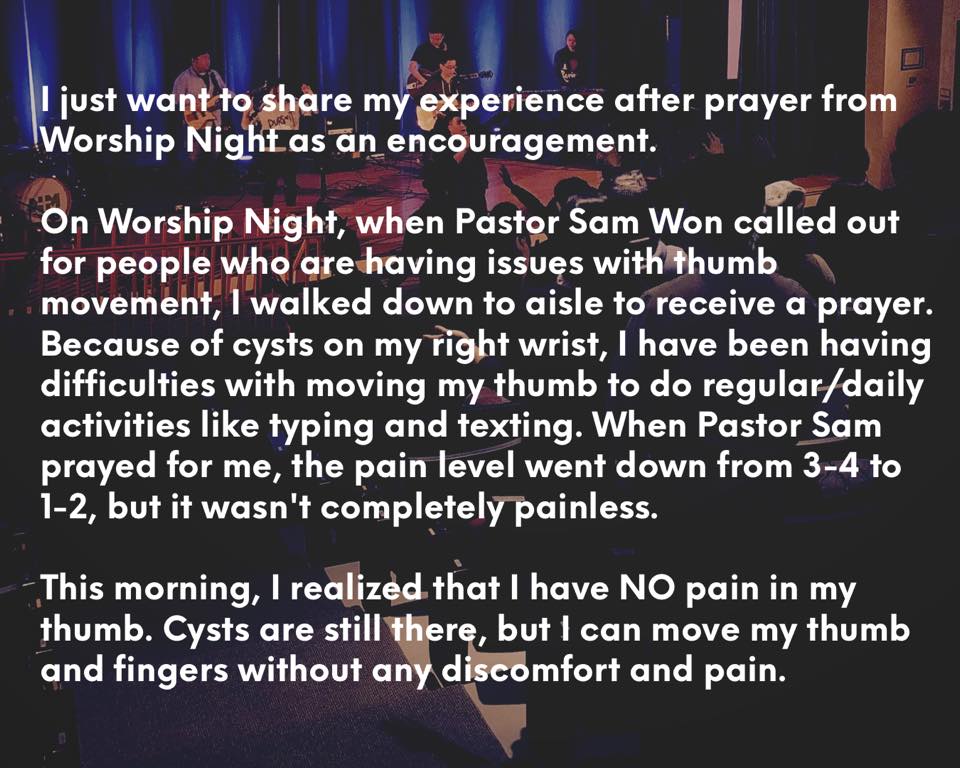 BEYOND NYC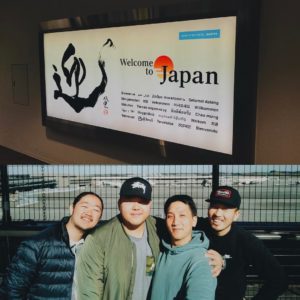 In 2017 God really opened doors for us to travel and minister beyond the Tri-state area. It was a joy to see God move powerfully in Delaware, North Carolina, and Texas. What we have been seeing in our meetings back home, God has been doing through our team wherever we go. Praise God! We also had our first overseas trip to Japan and South Korea as well. It was a life changing trip where God gave us dreams for revival in Asia. He gave us a heart for the nations and faith to believe with Him for what He desires. So incredibly grateful for the friendships we have developed throughout the globe. We are excited to see how God will lead us in the new year to new territories and cities for His Kingdom!
PURSUIT MUSIC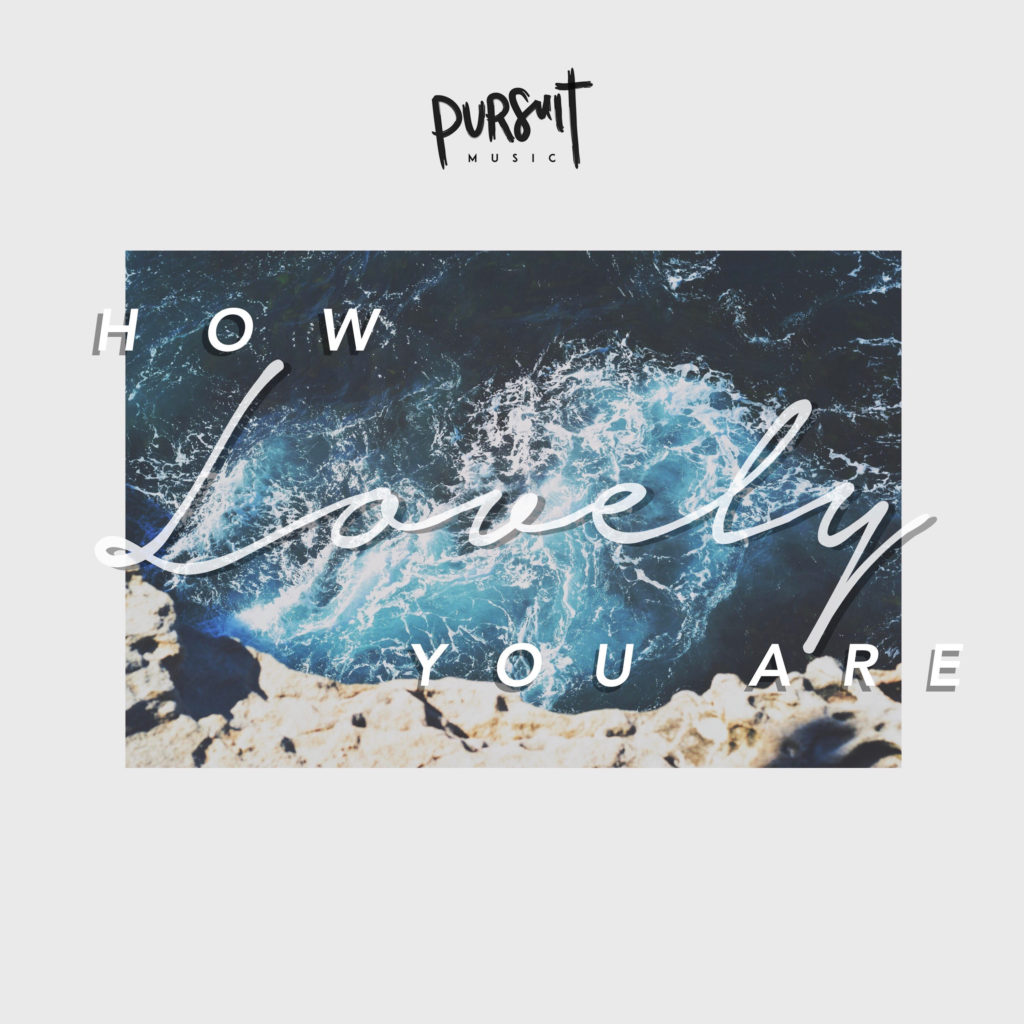 Last but not least we want to highlight the first single released by Pursuit Music! "How Lovely You Are" is an anointed song that we believe is just the beginning of what God wants to do with worship and creativity at Pursuit and beyond. It definitely was a launching pad for more music that is sure to come. We are so incredibly thankful for Jay and Janet and their leadership in this department. If you haven't listened to the song yet, check it out here! Also you can find it on Apple Music and Spotify as well.
WHAT'S NEXT IN 2018?
From the beginning our heart as a ministry was to always allow God to lead us and to be faithful with what He has given us. With that being said, we want to continue our rhythms of gathering that we have established this past year.
We will continue to meet every Sunday night at 6pm for our weekly prayer and soaking service called #SundaySeekatSix. This prayer meeting was birthed out of a holy desperation to see God do what He said He would do. Many of the breakthroughs we saw this year can be traced to this first breakthrough that took place in our commitment to pray like never before.
Healing Room Services, which was launched in 2017, will continue to be a part of Pursuit NYC. We want to create a space and time where people who need healing, whether it is physical, emotional, mental, or spiritual can come and receive ministry and be healed by God. As of now we are meeting every other month with the first one of 2018 being on Wednesday January 24 at 8pm.
Our main events have been our Monthly Worship Gatherings where we contend for revival. God's presence has been so sweet. It has been so thick and tangible each and every time. He definitely brought breakthrough to these evenings as more and more people come and encounter God. Our heart is to see people leave encouraged and filled with faith to make an impact wherever they go. Our first one of 2018 will be Saturday January 13 with our good friend, Pastor Will Chung from California.
We are so excited to dream and take greater risks in the new year! There is a great expectation in our spirit of how God will lead. In 2018 we look forward to partnering and collaborating with ministries in the region as well. Stay up to date on all the latest updates and information by following us on social media. Also we plan on continuing to develop podcasts, blog posts, vlogs (hopefully!), apparel, and more in 2018. Stay tuned!
As always we are so humbled by your constant support, your generosity in giving, and your prayers that make all the difference! We couldn't do all that we do without you. It's a blessing to do ministry with Kingdom friends and family. Special thanks to the leaders and churches that have opened their doors to host our events. Thank you to all the ministries that have invited us and given us the honor of sharing with them. Thank you to everyone who attended one of our many events, to everyone who supported #PursuitApparel, to everyone who showed us love and given us encouragement, and so much more. You all are awesome! If 2017 is any indication of what is to come, then we can't wait for what's next! There have been challenges and hardships along the way of course, but it's been worth it. God is worthy of our endless pursuit of Him because He first pursued us. Hallelujah! From us to you, have a Merry Christmas and Happy New Year! Revival or bust…
Comments
comments